Is Personal Voice Over Coaching Right For You?
What do star-athletes, orchestral virtuosos, top selling sales-people, professional actors, dancers, singers, and experts in nearly EVERY profession – all have in common?
You guessed it – they ALL have a personal coach!
A personal coach is a mentor, a support system, someone that works with you one-on-one to help you overcome your own personal-limitations, tap into your personal-talents and bring them forward.
Whether you are already a seasoned pro in the industry, or just getting started, if you want to improve, strengthen and develop your voice over abilities, then "Yes", personal voice over coaching is definitely right for YOU!
Voice Over Coaching Can Help Anyone That Wants
To Speak With More Confidence And Power!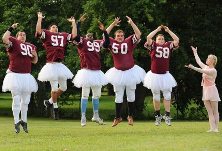 Did you know that football legend Hershel Walker (as well as many other pro-football players) all took BALLET lessons to help them improve their balance, strength and agility?
This is because ballet is an art-form that both compliments and supports their athletic abilities.
…Just like these professional athletes, good voice over coaching can support you in your business and career – by helping you to speak with more confidence and power!
Speaking with confidence and power is a skill shared by great leaders and top executives alike – yet so many people have under-developed speaking-skills.
But when you work one-on-one with your own, personal voice over coach, you'll also get so much helpful and direct insight – you'll immediately begin to notice a shift in your public speaking abilities…
If you have ever had a professional tennis, golf, language or music lesson – then you know how much improvement can be made with just a few good sessions!
Get Support With What REALLY Matters
No amount of book reading, video-watching and practicing in front of a mirror will ever compare to the leverage you get when working directly with a professional voice over coach. Personal coaching is the fastest way for you to find your "inner-voice" and hone in on the nuances of your own unique sound.
Here is just some of what you will get with a personal coach…
Personalized Voice Over Direction
In Depth Training In Script Analysis and Delivery
Guided Practice-Sessions
Individual Callouts (i.e. regional voice idiosyncrasies, accents, articulation, etc.)
All Of Your Questions Answered From An Industry Expert, Producer, and Coach.
"I'm here to help you be the best you can be and unlock your own inner voice over talents.
Getting just ONE good voice over gig can pay for a whole year's worth of training in itself.
So no matter where you are starting from, together we'll make use of my over 20 years experience to give you the upper-hand in this exciting profession!"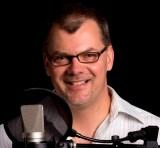 Terry Daniel
Professional Voice Actor
& Voice Over Coach

Now (thanks to the marvel of the internet) this level of one-on-one personal coaching is available wherever you live – and you can do it in the comfort of your own home using Skype!
Don't Wait To Get Started!
Personal voice over coaching is an investment in your own voice over success, but nothing ever happens until you TAKE ACTION!
Every day is a new day, and the opportunity for you to change your destiny….
Take the first step by simply filling out this easy-application to learn more about online voice over coaching – and whether or not it's right for you.
Note: Your information will only be used to contact you regarding voice over
training – and will never be shared or sold to any unauthorized 3rd parties.